Job Description
Knowledge and Human Development Authority is seeking their next Director of Information Technology 
Eligible Required Nationality: UAE Only
▪ Create, implement, monitor and review strategic plans for KHDA-IT in line with KHDA's strategy.
▪ Establish short and long-term objectives and set adequate operating plans for future developments.
▪ Manage the operations, activities and achievement of KHDA-IT in accordance with agreed operating plans and budgets.
▪ Plan, develop, evaluate, and manage the IT services across all KHDA-IT sections aimed at maximizing effectiveness and minimizing costs.
▪ Develop policies and processes for the sections in order to ensure smooth operation, efficient service delivery and adequate alignment with KHDA guidelines.
▪ Oversee all projects related to selection, acquisition, development and installation of major IT systems and infrastructure, both back-end and end-user.
▪ Oversee the development/acquisition of all KHDA applications, websites, and portals.
▪ Manage the implementation and compliance of Information Security Management System and Information Security Regulation (ISR) as it relates to KHDA-IT.
▪ Develop, publish, and maintain comprehensive company wide information security plans, policies, guidelines and procedures as it relates to KHDA-IT.
▪ Promote information security awareness and training initiatives to educate the workforce.
▪ Develop and monitor the approved annual operating and capital budgets for information and technology systems.
▪ Develop department budget within prescribed guidelines for effective operation and department efficiency.
▪ Ensure smooth delivery and operation of IT services by monitoring systems performance.
▪ Building and maintaining relationships with external advisors and vendors.
▪ Identifying vulnerabilities, the need for upgrades, and opportunities for improvement.
▪ Approve all hardware and software acquisitions.
▪ Approve all maintenance contracts.
▪ Develop and provide accurate and regular update on department progress to the management and Chief/CEO.
▪ Liaising with other departments to determine and address their IT needs and requirements.
▪ Ensure that KHDA defined quality standards are applied throughout the department. Accountable for the performance of the department through key performance indicators and SLAs.
▪ Collaborate with other departments to ensure availability, reliability, and scalability of IT services to meet business demands and ensure customer satisfaction targets.
▪ Perform additional functions as may be required and/or incidental to KHDA-IT.
▪ Comply with organizational policies with regard to quality and security standards (ISR and ISMS).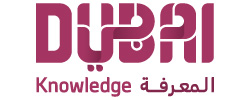 Qualifications
A bachelor's degree in computer science or a related field.
▪ A master's degree in computer science is preferred.
▪ Proof of continued education, such as software certifications, is desirable.
▪ At least 3 years of management experience in an IT environment.
▪ Sound working knowledge of IT operations, systems, and developments.
▪ Excellent communication and interpersonal skills.
▪ Strong leadership and project management skills. ▪ Solid analytical and problem-solving skills.
Vacancy Snapshot
Job Title: Director of Information Technology – (22002020)
Job Category: Information Technology Technician
Advertiser: Knowledge and Human Development Authority
Educational-level: Master
Required Nationality: UAE Only
Monthly Salary: 40001-50000
Schedule-Time: Full time
Unposting / Deadline Date: 25th December 2022